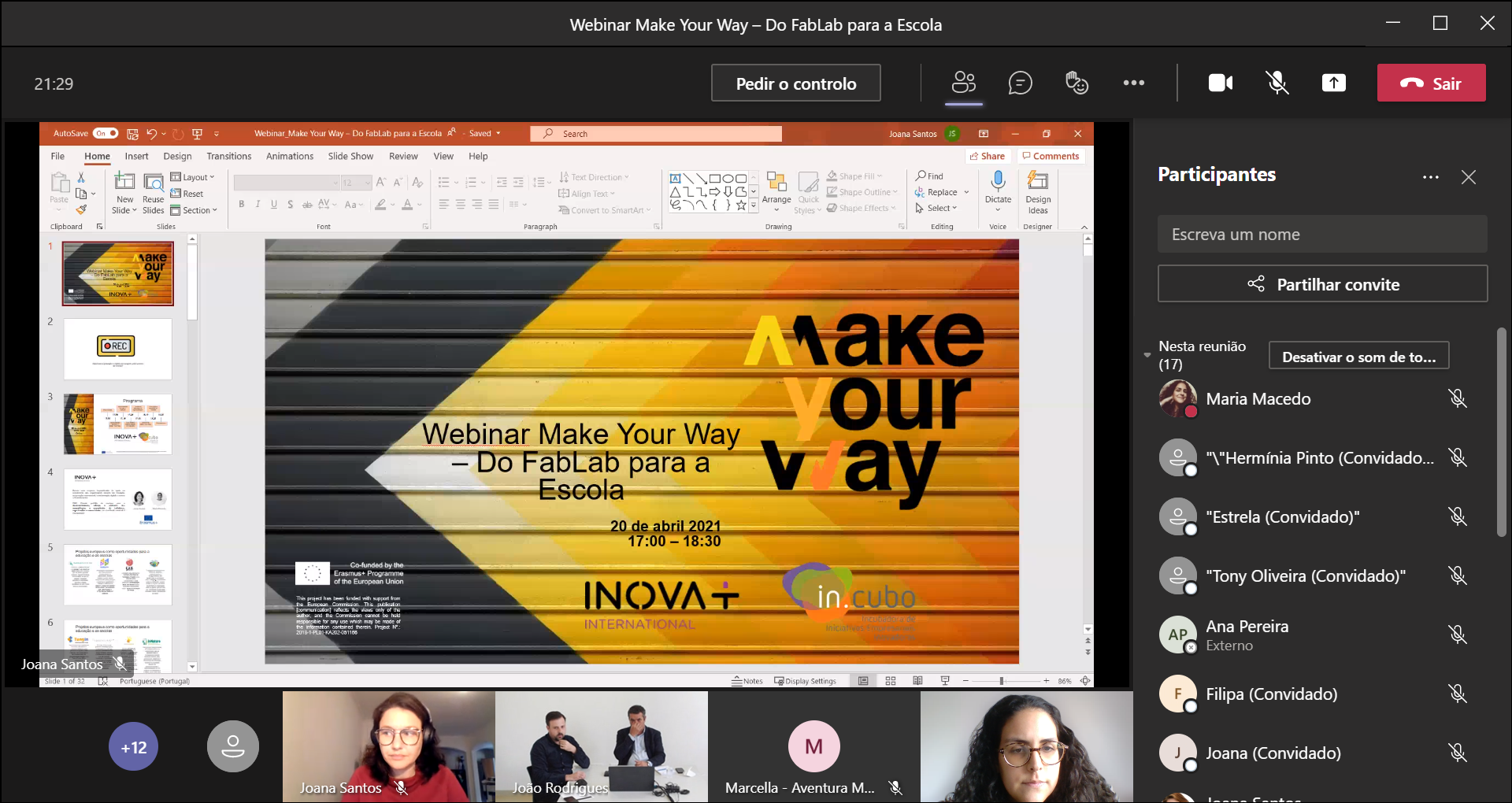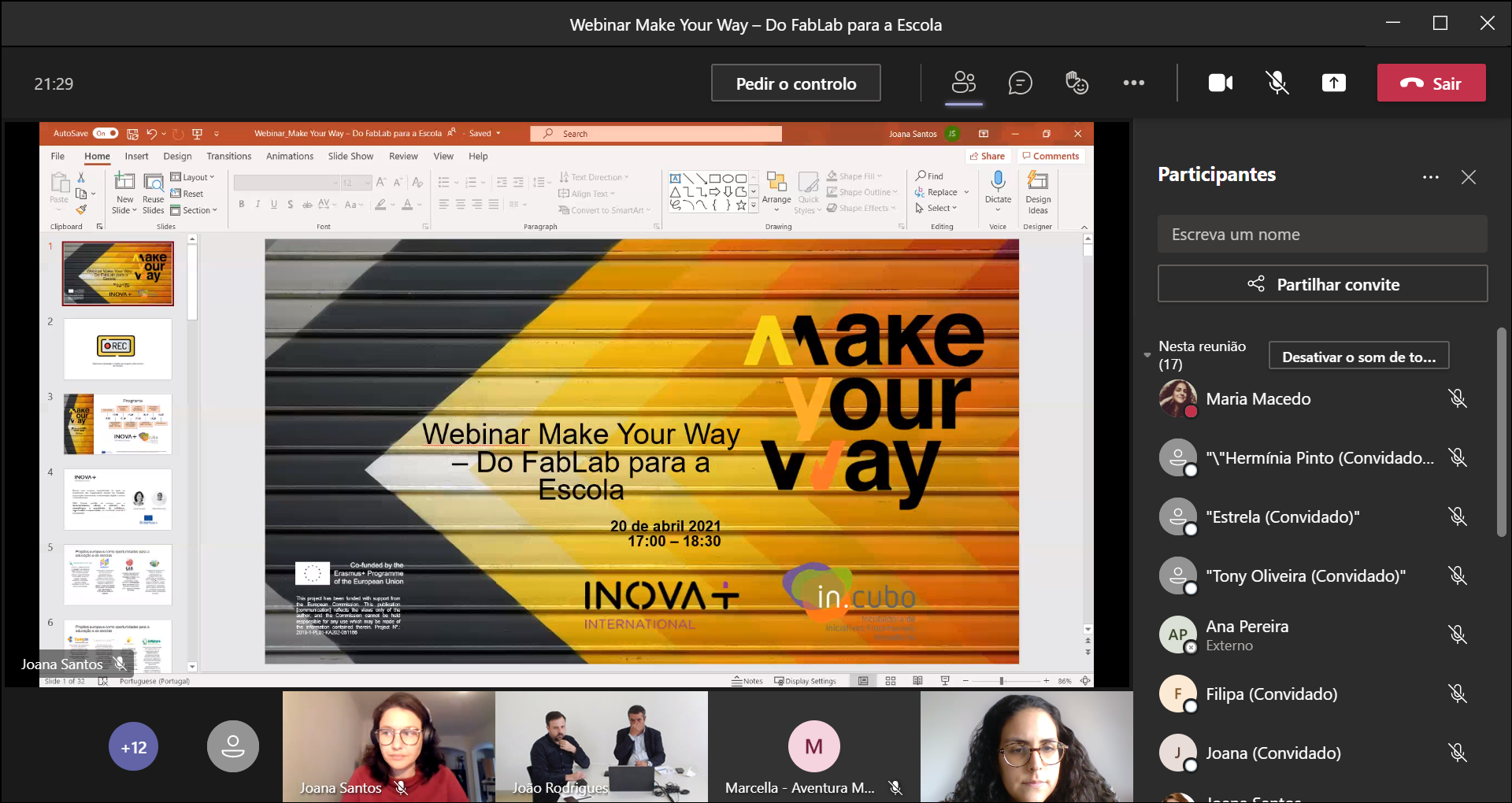 20 Apr

Multiplier Event in Portugal

The multiplier event organised by INOVA+ and in.cubo was held on the 20th of April 2021. Due to the COVID-19 pandemic, the event had to be organised online (via Teams). The overall feedback was very positive.
Partners started by welcoming the participants and explaining the main goal of the event. Then, INOVA+ presented itself and the Make Your Way project, including its objectives, target groups, and results. in.cubo followed by presenting itself what is a FabLab. Our promotional video was shown to the participants as a kick start to present the three results of the project.